2 Days Trip to the Rift Valley Lakes of Ethiopia
Two Days/One Night private tour of Ethiopian Rift Valley Lakes by drive
2 Days nature and culture tour to Rift Valley Lakes, Abiyatta Shalla National Park, Adadi Mariam Rock Church and Steles of Tiya
Duration – Two Days/One Night
Means of Transport – Private Vehicle and Boat
Total Distance Covered – 575 km (about 357 miles)
Places of visits and things to do: -
Adadi Mariam Rock Church – visit the Ethiopian Orthodox Christian Church of Adadi Mariam, which was carved out of rock in the 13th Century AD
UNESCO SITE of Steles of Tiya – learn the culture of erecting gravestones decorated with carvings by visiting the cemetery of Tiya (12 – 14th Century AD and UNESCO World Heritage Site)
Local village visit and cultural experience – meet locals at their house and learn how to bake Enjera (the Ethiopian pancake), and take part in a traditional Ethiopian Coffee Ceremony

Stop at best outlooks to enjoy picturesque view of the Great East African Rift Valley

Boat ride on Lake Ziway to spot a number of water birds and see families of hippos

Fish Market of Lake Awassa – Experience how people of Awassa (Hawassa) have breakfast of fresh catch fish, taste tasty Fish soup, see Vervet Monkeys and Colobus Monkeys, and spot a number of birds

Meet members of the Jamaican Rastafarian Community at Shashemene town and learn about their belief – Rastafarianism

See five of the seven Ethiopian Rift Valley Lakes
Road map of places to visit during the two days trip to Rift Valley Lakes with start and end at Addis Ababa city
Day 1 – Addis Ababa – UNESCO World Heritage Site of Tiya – Boat Trip on Ziway Lake – Shashemene – Awassa (Hawassa)
Day 2 - Awassa (Hawassa) – Abiyatta-Shalla Lakes National Park – Langano Lake – Ziway – Bishoftu (Debre Ziet) – Addis Ababa
With this 2-days tour from Addis Ababa visit Adadi Mariam rock church, and the grave site of Tiya (UNESCO World Heritage and 14th Century AD). Explore 5 Rift Valley lakes, Bishoftu (Debre Ziet) Crater Lake, Fish Market of Lake Awassa, and Abiyatta Shalla Lakes National Park and enjoy scenic stops to enjoy the view of the Rift Valley.

Also, visit the cultural market of the Oromo people (only on Thursdays and Sundays), boat ride on Lake Ziway, and attending a typical Ethiopian Coffee Ceremony.
Animals visitors would see include Baboons, warthogs, gazelles, ostriches, hippos, etc. and birds like Storks, Ibis, Plovers, Stilts, Fish Eagles, Abyssinian Ground Hornbills, etc
Day 1 – Addis Ababa – Steles of Tiya - Awassa
The first day of this two days tour from Addis Ababa takes you 275 km south of Addis Ababa to Awassa. Visit the UNESCO World Heritage Site of Steles of Tiya. Tiya is a grave site where you will see 40 big stone gravel markers. They erected in honor of local warriors between 12th to 14th Century AD.
Along the way, visit villages of the Silte and Gurage tribal groups. At the village of the Gurage people, learn how to prepare Kotcho (bread they prepare from the root of Enset or False banana tree). Stop at different to enjoy views of the Ethiopian part of the Great East African Rift Valley.
Enjoy a private boat trip on the Rift Valley Lake of Ziway for about an hour. Identify a number of low land water birds like Spur-Winged Lapwing, African Sacred Ibis, African Spoonbill, Hamerkop, Black Heron, Malachite Kingfisher, African Jacana, Hadada Ibis, etc. and families of hippos. When crossing the Awash River, look for crocodiles.
The next stop of the tour is at Shashemene town to visit the Jamaican Rastafarian Community at their church. Rastafarians believe our last Emperor (Emperor Haile Sillassie I) whose name before he assumed power is RAS TEFERI as their God or the Black Messiah. Then, drive 25 farther south to Awassa (Hawassa).
You will enjoy one of the best sunset of your time touring Ethiopia at Awassa, if the weather is good. Awassa is one of the biggest cities of Ethiopia and the regional capital of Ethiopia. O/N – Haile Resort Hotel

Day 2 – Awassa – Shashemene – Abiyatta Shalla Lakes National Park– Addis Ababa
After breakfast, head to Amora Gedel by the shores of Lake Awassa. Fish Market of Lake Awassa is one of the top experiences this two days tour from Addis Ababa offers. Meet locals of the Sidama tribe as they have breakfast of fresh catch Tilapia fish and spot a number of birds gathered looking for leftover fish. Walk around Lake Awassa to see the rare Colobus Monkey (Black and White Monkey).
Then, head north to the other Rift Valley Lake of Langano with a stop at the Abiyatta Shalla Lakes National Park.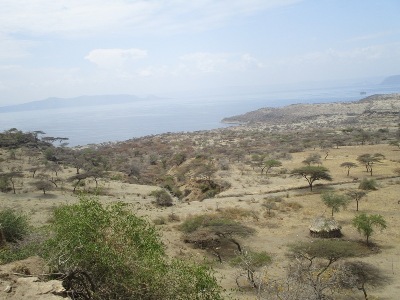 With half hour walking tour in Abiyatta Shalla Lakes National Park, see Ostriches, Gazelles, Warthogs, and different lowland bird species. Drive 5 km to a viewpoint to see the great view of the twin lakes of Abiyatta and Shalla. Lake Shalla is the deepest lake in Ethiopia, and it is a breeding ground for the seasonal flamingos. If the road condition is good continue driving farther to visit the Natural Hot Spring waters where locals use the waters to get healed from skin diseases.
With a lunch stop at the Rift Valley Lake of Langano, drive on the Express Way back to Addis Ababa.
Visitors will enjoy visiting a colorful weekly held cultural market of the Oromo people at the small town of Adadi - Only when the tour departs either on Thursday or Sunday.
NOTE – This two days tour from Addis Ababa to the Rift Valley can be organized to fit visitor's interests best by extending duration and adding more places of visits.
Please, contact us for prices, details, and booking!
GET THE SOLUTION WITH US TO HAVE IT YOUR WAY!
Contact us soon at meetmule@yahoo.co.uk or mulukengirma31@gmail.com, or info@meetmule.com OR you can call us at +251 – 91136 04 88 or +251 - 963078067
Twitter - Follow us on Twitter
Alternatively, you can contact us by WhatsApp:- +251911360488